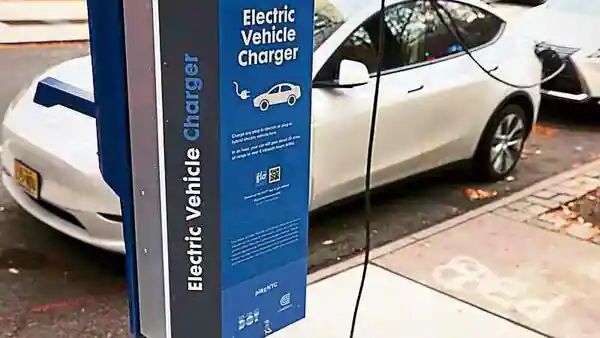 Are the wheels coming off the EV business?
No, but issues with Toyota's EVs are exactly that
as reported by MINT.
My Take
-Let's face it recalls are part of the car biz, and no one should be surprised when they happen. It's just far more impactful when you hear that Tesla and now Toyota are having recalls as did Lucid.
Range anxiety
is one of the terms you'll be hearing about more and more when it comes to purchasing an electric vehicle, so the
Toronto Globe and Mail's article
about how much range you need in an electric vehicle is very timely.
My Take
-you have to buy an EV that suits your needs. I personally want one, but yes, I do have range anxiety as when it comes to the thought of my drive from Las Vegas to San Diego or Los Angeles as I've seen the waiting lines in Baker, CA too many times stacked three and four deep. Could I use an EV to get around Las Vegas? Sure, but the lack of nearby charging stations once I leave the metro areas in what is called an EV charging desert gives me pause.
In a few years range anxiety won't be an issue for me or many others. Longer life batteries, with greater range will be a thing of the past, and more supercharging stations will abound.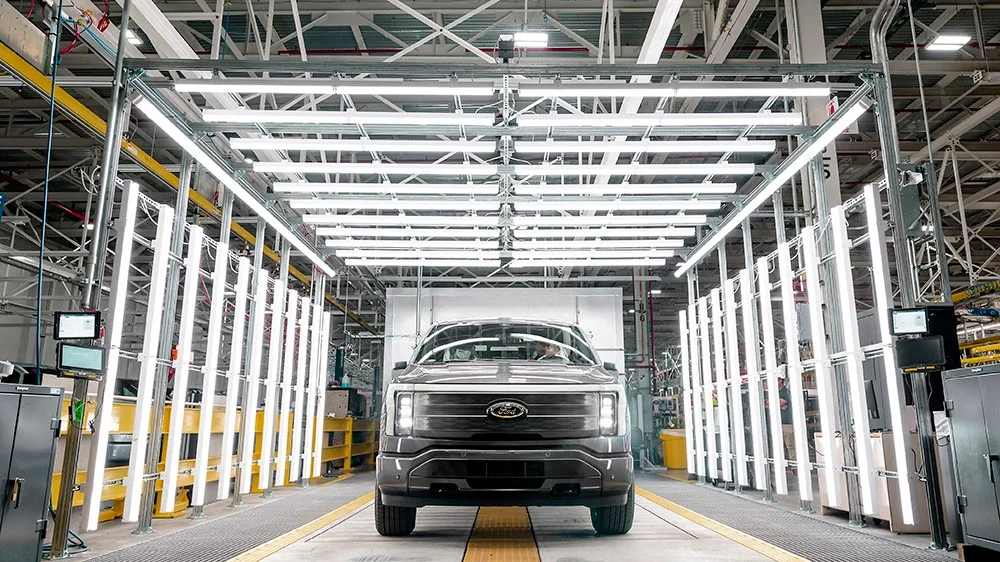 My Take-This is not an aberration at all, but the harbinger of things to come. The world is at an inflection point. Greenhouse gases, carbon emissions, over pollution, global warming, sky-rocketing fuel prices are creating the perfect storm and timing is right. And, as I like to say, "we're just getting warmed up." The road for EV manufacturers is being paved. The sector is just in its infancy despite some companies being around for what feels like elons, um eons.
Bikes over cars?
Yes, as it makes total sense.
Electrek hails a report from Deloitte
that's an informative read. The report cites a "higher perceived attractiveness of the electric two wheelers" but I think there's many more reasons. "For electric bicycles, the leading attributes included practicability (62%), alternative to other vehicles (46%), sustainability (41%), and fun (37%)."
My Take
-Bikes are more affordable to maintain, maneuverable, easier to park and most of
they cost a lot less than a car. There's also enough ride sharing and short duration rentals like
ZipCar
that make it easier to be car light that eliminates the need to own one.
AEHRA gets high marks
-
ilGiornale in Italy
had a fantastic write up about
AEHRA
yesterday. Obviously I'm biased, as I'm
AEHRA's
Global CMO, but you can't argue with a good story. Who was it who said "no press, is bad press." Well that's very true.
My Take
-The story is a highly accurate account and paints a dynamic picture of our Milan based startup. What made the story so exciting to read was as much from the positive tone article, to the welcoming reception by the reporter. Given
AutoMoto
, a leading
Italian automotive site's story
has a similar ring to it, I'd say it's a great way to start the week.
Hyundai
may be the Asian automaker to watch when it comes to EVs. Their line of vehicles are super well designed, as are sister brands
Kia and Genesis
. They've also done a smashing job of reshaping themselves.
INPUT Magazine
chronicles their success around the new IONIQ 6, a worthy follow-up toe IONIQ 5 EV-SUV.
HotCars
has even more details about the delightful interior of the IONIQ 6.
My Take-Of the Asian brands from Korea and Japan that have worldwide distribution, Hyundai has taken a cat-bird's seat at the EV table, trumping the Japanese who are playing catch-up, and really simply converting their current models to EV. Hyundai and Kia both, as with Genesis are offering uniqueness, high design and unbeatable price points.
Rivian Goes Off The Road
-CarBuzz has a recap of Rivian's off road pursuits
with the Adventure Charging Network.
For the SUV and Truck builder this is all about going where their buyers are going to be taking the built for off road locations, and placing superchargers near there.
My Take-This is very smart, target specific marketing, and puts Rivian in the driver's seat for promotion in locations where their potential audiences are. By doing this they are saying who their vehicles are for and where you can expect to be able to go with them. In many ways Rivian is a modern day Subaru who also likes to play with the outdoor crowd. The one difference is of course, they're all EV all the way.
My Take-Some surprises are in store for buyers. Lots of teasing about the rear compartment of the Pear, some claims about recycled materials in the Ocean and speculation.
The
HotCars review
is far more interesting and shows a lot more about the blended vehicle design. SUV meets Sporty Car with some new and unique features and approach. One thing is for sure. We're entering an era of car design where nothing that is possible is being ruled out. Instead we're seeing expanded seating areas, richer in-car entertainment experiences and more unique body styles, shapes and design.