Museum Hosts Electric Vehicle Show-
In the hamlet of Boyertown Pennsylvania, not far from Reading, is a museum dedicated to the history of electric vehicles. They're hosting their second annual electric vehicle show
reports the Reading Eagle.
The
Boyertown Museum of Historic Vehicles
, a museum that is dedicated to preserving and displaying examples of Pennsylvania's road transportation history in the former factory buildings of the Boyertown Auto Body Works.
My Take-I grew up in the Philadelphia area and as a kid my dad would take me to local museums, often The Franklin Institute or The Philadelphia Art Museum. Occasionally we would venture up to NYC to the Whitney for modern art or down to Washington D.C. to the Smithsonian, but my love of cars as a kid would have clearly taken me to Boyertown as it's a short 35 minute drive from Philadelphia's western suburbs. The idea of preserving history in a state that had a long run in the car industry from the early days of motorized carriages is very cool. If you're into cars and history, it sounds like a fun day trip and one I'd love to make one day with my own son once he gets bitten by the car bug like I did as a boy.
The MG is Baaaaack
- British car enthusiasts will always remember the badge of MG, one the companies iconic brands that's up there with Rover, Triumph and few others.
Well the legendary brand is coming back.
My Take-The brand is now owned by a Chinese car builder. It's a classic example of a company finding a name that has a cachet, as MG had, and bringing it back to life. Unfortunately my memories of the MG-B roadsters are how I want to remember the brand.
My Take - This is an example of turning an ICE (internal combustion engine) car into an EV. Why? It's far cheaper as the production line, parts and tooling doesn't have to be started from scratch. it's also a way for a company to transition without shaking up their own status quo.
Crowdfunding Your Next Car-
Electric Brands, a crowdfunded German EV company has a cool concept in their Camper and
Electrek has the details.
My Take-First it's a concept, not a planned release. Second it's crowdfunded, so while they are releasing pricing details and specs, there's no real assurance the Camper gets manufactured.
TESLA to Open SuperChargers to Non-TESLAs-According to MotorAuthority The White House in Washington DC has said that TESLA will make its' SuperCharger network open to other brands of electric vehicles.
My Take-Details like so much from TESLA at the start of any initiative are thin. Pricing. Plug details would indicate that TESLA will incorporate a standard plug to charge the non TESLA cars and SUVs. This is really a way for TESLA, which has the largest network of charging stations in the USA to grab some of the Federal funding that's pouring into the EV charging sector.
JP Morgan Chase Brings EV Website To Life-
American Banker reports that a new website from global banker JP Morgan Chase has launched a website dedicated to electric vehicles as a spinoff from Chase Auto dubbed
Electric Vehicle Education Center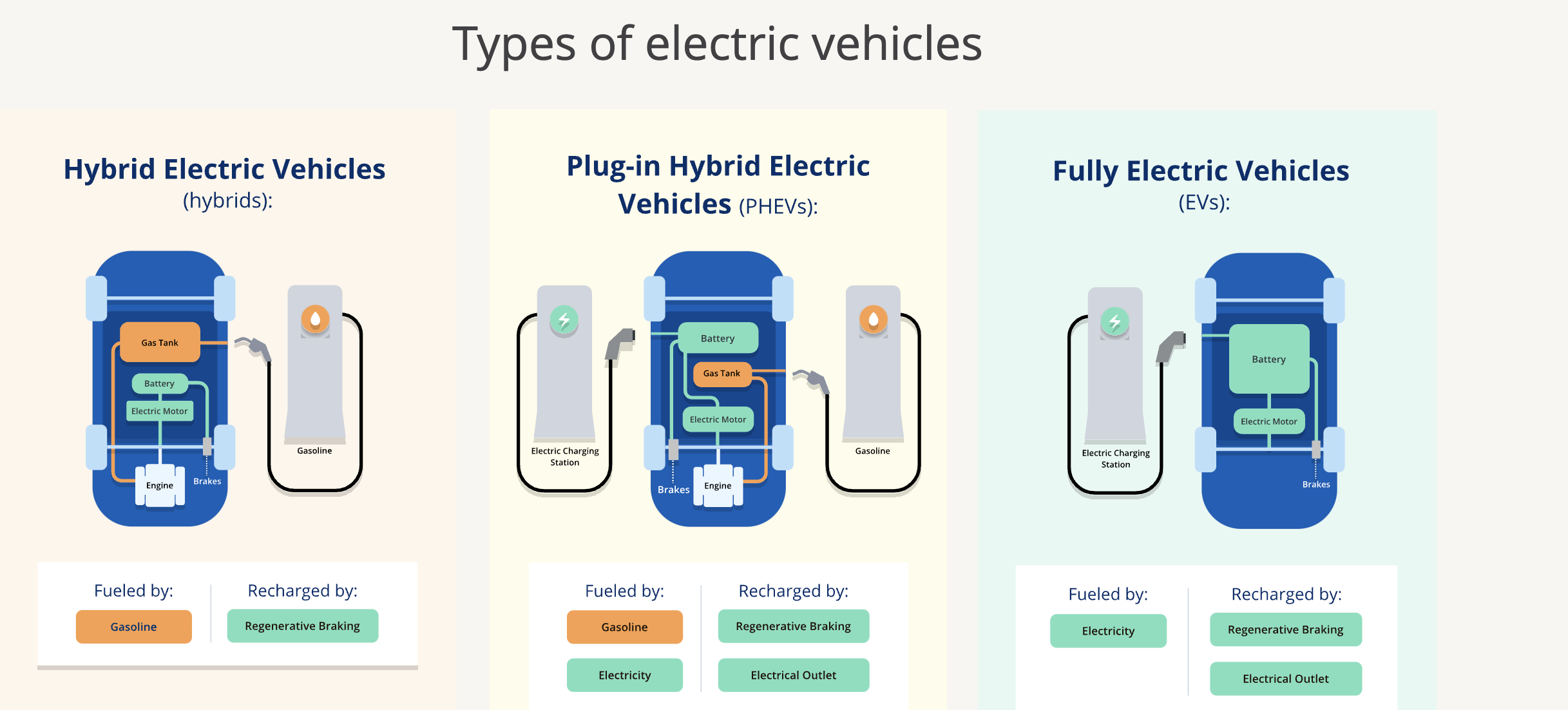 My Take-It's a content marketing done very well. What Chase Auto is doing with a dedicated EV site is really all about building the pipeline to finance car deals using content as the lure to build a cadre of buyers for the brands they have financing deals with in place with, as well as other brands. They are accomplishing this by producing a very slick online resource that aggregates information and links to their party resources. I like it.
Motor Biscuit on Great USA Drives
-Wondering which long trip in the USA to take your EV on? Look no farther as
MotorBiscuit as a summary
of a few to take and one not to.
My Take-Having driven parts of Pacific Coast Highway and Natchez Trace Parkway I wasn't surprised at all to see them included in the roundup of great drives. I liked their inclusion of details about how easy it will be to get a recharge. What i would have liked to have seen though would have been some lesser known routes across the USA.
The Invisible Hand of The UAW At Work-
Jobs in the electric vehicle space will take people from existing car manufacturers and also lead to others being hired
reports The Hill.
My Take-If you think all news articles appear because reporters are digging for stories, think NOT. These days reporters are so overworked and media outlets are so understaffed that reporter rarely find stories. Instead, stories find reporters. This story is a classic "poisoning of the wells" approach to generating media coverage by a smart and savvy public affairs or public relations team.